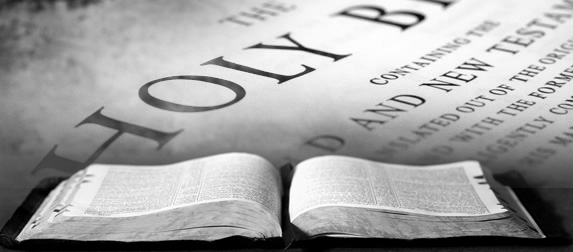 Welcome!
Where the truth of God is taught
and the love of God is practiced.
Learn more about us

We Meet Again!
UPDATE (5/21/2021): The following was posted on 5/19/2020 and remains in effect until further notice. The congregation will soon be discussing plans to return to normal service times and procedures.
14th Avenue Church of Christ is pleased to announce that we will resume our Sunday morning worship service this Sunday, 5/24, at 11 AM.
Sunday PM worship and Mid-week Bible Study will stay suspended for the time being.
If you decide to worship with us on Sunday, here are the guidelines that we will be following:
Entering the Building:
- The door should be propped open, and no one should "man the door" or greet people as they come in.
- As you come in, you should see a table in the foyer with zip lock bags containing individual communion service. Please pick one up and proceed to your seat. Please do not pick up communion service for anyone else. (The zip lock bag should be used to hold your trash after communion.)
Social Distancing and Masks:
- Those who come as a group should stay together and maintain 6 feet of separation from other groups.
- Every other pew is roped off to help ensure that this distance is maintained during worship.
- If another group is sitting in your row, please maintain a 6-foot separation between groups.
- Everyone who can safely wear a mask should do so.
Communion:
- Everyone should pick up their own single-service communion pack in a zip lock bag on their way into the auditorium.
- After taking communion, place your trash in the zip lock bag.
- Either take the bag home with you, or leave it in the pew for someone to collect after services.
Order of Service:
We should have an abbreviated service consisting of the following:
- Opening Prayer
- Song
- Communion
- Sermon
- Invitation Song
- Closing Prayer
Departing:
- Everyone should go directly out of the building after services. Please no lingering inside the building.
- Once outside, please maintain social distancing as you greet your brothers and sisters in other households.
We are excited to begin worshiping God together, again. If you can join us on Sunday, you are more than welcome!
Class and Sermon Recordings Available
Our preacher, Caleb Adkission, has posted a new sermon, "The Implanted Word". You will find this and a number of other sermons and class recordings available for your use here: https://www.14avecoc.org/sermons.
We hope this resource will aid our members and others as they seek to worship God during this period of isolation.
Wednesday, June 23, 2021
"but those who hope in the LORD will renew their strength. They will soar on wings like eagles; they will run and not grow weary, they will walk and not be faint."(
Daily Reading
, ESV)